How to force closing open apps on iPhone X
The habit of opening multi-tasks or apps on the iPhone devices usually lead to unresponsive screen and apps. That gives the user no choice but to force close or exit them to return normally.
In the previous iPhone devices as well as iPod Touch and Ipad is simply by double press on the home button to bring up all the opened apps and then swipe them upwards.
However with iPhone X is done differently because there is no Home button anymore. So how to force close it in this new device? Follow this tutorial guide
1. On the Home screen, swipe up from the bottom of the screen. This will reveal all the opened apps in the background (iOS multitasking).
2. Hold the app and then tap the no-entry icon OR the easy way is to swipe up to force close the app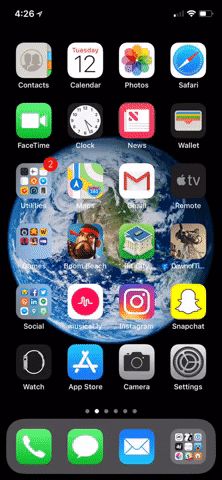 How to force close apps on iPhone X | iPhone X button to close apps | iPhone X shortcut to close apps | How to close unresponsive apps on iPhone X | How to close freeze apps on iPhone X | How to fix iPhone X screen unresponsive